Worship Schedule:
Sunday mornings at 8:00 AM and 10:30AM (Holy Communion)
Thursday evening – 7 PM (spoken liturgy with Holy Communion)
Wednesday Evening Lent Services 7:30 PM
February 26th March 4th
March 11 th March 18th
March 25th April 1st
Invite someone to worship with you. It is the work God has called you to do. Do it this week!
Shrove Sunday Pancake Breakfast:
Sunday, February 23 at 9:20 AM in the multi-purpose room. Mark your calendars and plan to join us for a breakfast of pancakes, sausage, and fruit as we celebrate the ending of the Epiphany season and prepare to enter Lent. Sign up in the gathering area so that we can prepare!
MESSIAH COLLEGE CONCERT CHOIR
Sunday March 22nd 4 o'clock PM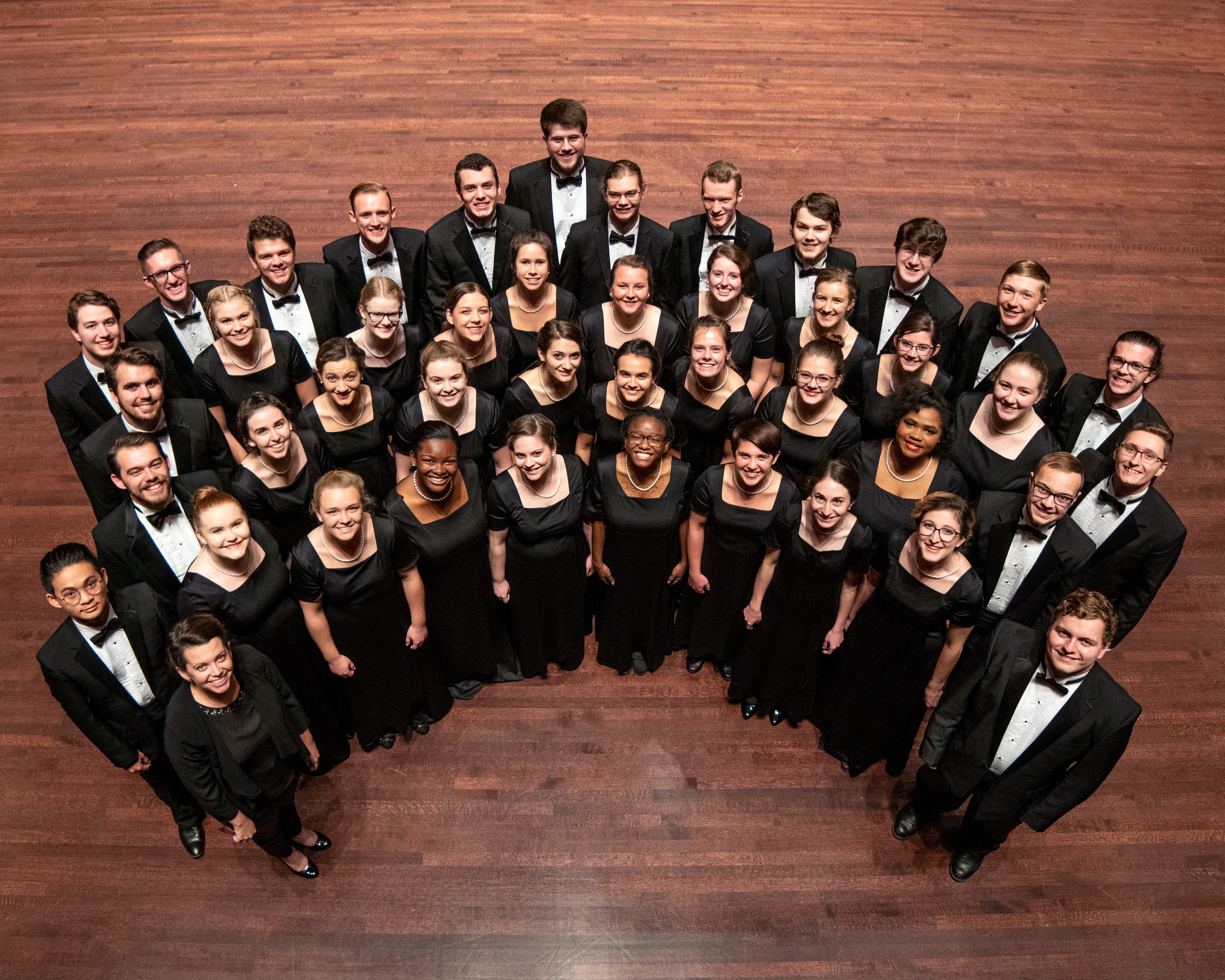 Holy Trinity Lutheran Church is located at 167 East Main Street in Ephrata. Parking is available behind the church, and the facility is handicapped accessible.

This concert is sponsored through a grant from the Anne Brossman Sweigart Charitable Foundation.

For further details, please contact 717-733-4134
TRINI MINI
Established in the Summer of 2009, we are an outreach of Holy Trinity Lutheran Church for the purpose of providing homework help for first through sixth grade students in Ephrata.
School year Trini Mini starts on Tuesday, October 1, 2019, 3:30 to 5:30 PM. All who have completed Kindergarten through 6th grade are welcome to attend.
This elementary program is an outreach ministry of Holy Trinity Lutheran Church with caring volunteer leaders. All the educational materials, snacks, equipment and supplies are provided by the Church and its volunteers. There are no costs for the children to participate. Volunteers are welcome!
Snow or inclement weather
Notice of worship/meeting cancellations can be found on:
TV Channel ABC 27 or their webpage at: www.abc27.com
WGAL 8 webpage: www.WGAL.com
Front Page of Holy Trinity's website: holytrinityephrata.org
Welcome!
Welcome to the Holy Trinity Lutheran Church of Ephrata website. We hope this site will help you learn more about us and our witness to Christ. We strive to recognize and celebrate the presence of Christ in the world around us. Holy Trinity has a long tradition of outreach and service to its members and the community. We hope you will join us for worship.
Please join us for worship

Thursday 7:00pm (all seasons)
Sunday 8:00am and 10:30am

167 East Main Street
Ephrata, PA 17522
Office: 717-733-4134
Look at Our Photos
Come see a slideshow of our community and get a glimpse of some of the many activities that take place at Holy Trinity.
Meet Holy Trinity Lutheran Church of Ephrata
Come to the About Us section to meet the staff and clergy and find out what we're all about!