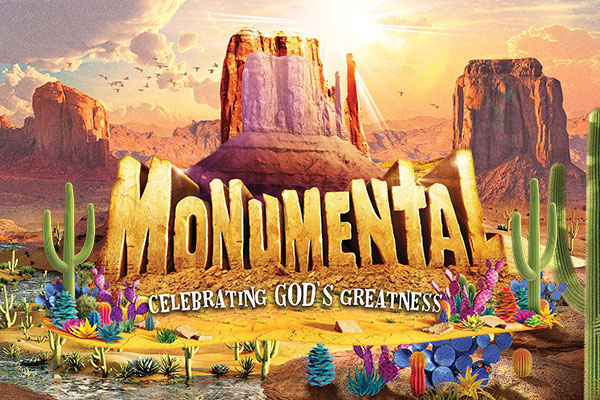 Save the Date for Vacation Bible School
Monday, July 25 - Thursday, July 28 6:15- 8:30 PM
Plan to be a part of this exciting week!
VBS STAFF
Please sign up on the sheets on the Piano in the Gathering Area.
VBS DECORATING TEAM
Every Tuesday from 6:30 PM to 8 PM, Please come and paint, design and construct for this year's theme, Monumental. It's a great group of people and we have fun while we work. Come and join us! We meet in the Social Hall. If you have any questions see Allen Nace.